Changes YouTube has made related to kid content
Here is an email I received today:
Last September, we announced a series of changes that we'd be making to better protect kids and their privacy on YouTube, and to address the concerns raised to us by the U.S. Federal Trade Commission (FTC).
Specifically, that all creators would be required to designate their content as made for kids or not made for kids in YouTube Studio, and that personal information from anyone watching a video designated as made for kids would be treated as coming from a child, regardless of the age of the user.
Starting today, we will no longer serve personalized ads or support features such as comments, Stories, live chat, notification bell, and others on videos designated made for kids.
We know these changes may have significant impact on creators making kids content, so we're committed to helping them navigate this new landscape. We continue to engage on this issue, including by participating in the FTC's open comment period. We know many creators have provided valuable feedback as well.
If you haven't already, please ensure you have set your channel (or individual videos) as made for kids or not, as this will ultimately determine how your content is treated on YouTube.
Creators know their content best, and should set the designation themselves. We also use machine learning to help us identify this content, and creators can update a designation made by our systems if they believe it is incorrect. We will only override a change if abuse or error is detected.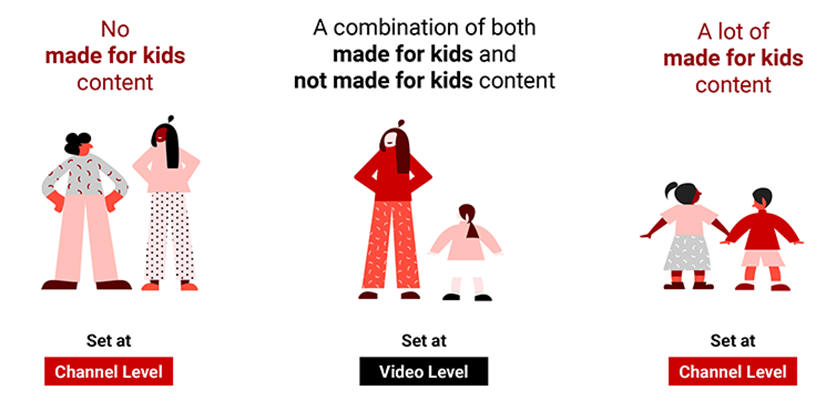 Thank You
The YouTube Team
Latest posts by Patricia Dent
(see all)